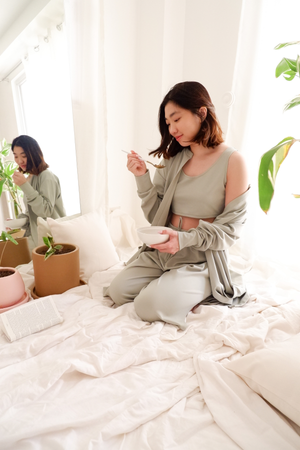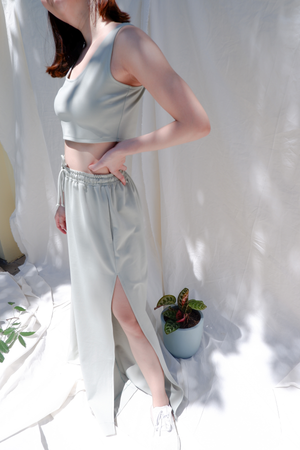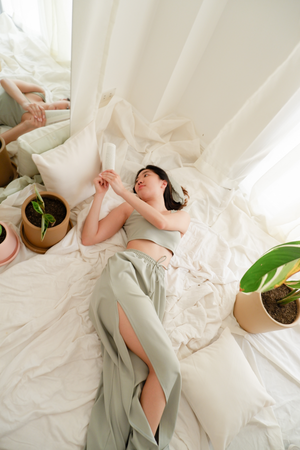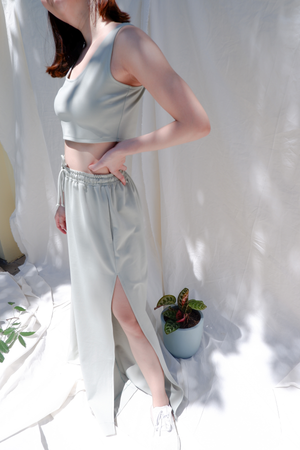 Support
Support features a sleeveless top, pants with a slit that you can wear in two ways, and an extra comfy weighted cardigan that feels like a warm hug.
*Full set includes the top, bottom and the weighted cardigan.
Color options:
Need help picking the right size? Check out our Size Guide for more details.
Material – 67% polyester 30%  rayon 3% spandex (stretchable)
Model's body measurements: Height: 5'4 / Bust 32" / Waist 25" / Hips 36" (Model is wearing a size S)